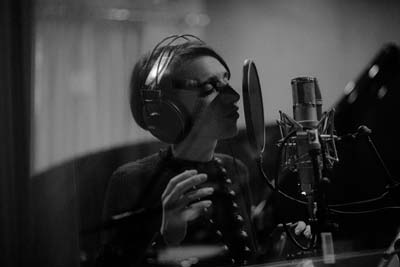 LILAMORS
At 8.00 p.m. Bodi Coffee Shop, Price: 15€
The beginnings of LILAMORS date back to 2019, when the exceptional young vocalist Ana Čop and talented German pianist Thilo Seevers established the duo ACTS! and began developing their own musical language. LILAMORS is a transformed continuation of this story, bringing a new aesthetic in addition to the new name. The award-winning artists based in Basel and Berlin perform sound poetry using voice, piano, and sound processing. Through their music, they explore sound boundaries, deftly avoiding genre limitations and creating a unique experience. The clear and concise voice of Ana Čop, accompanied by a wide spectrum of instruments and electronics, unfolds intimate and sincere stories of love, life, and death, reflecting the reality of life.
The event is organized as part of the cooperation between the cities of Novo mesto and Ptuj under the auspices of the Association of Historic Cities of Slovenia.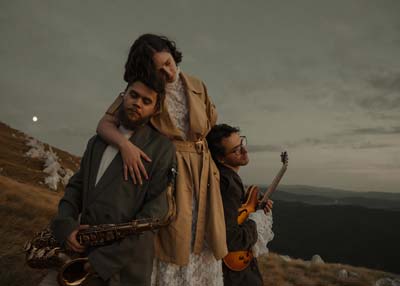 BIRDS OF UNKNOWN
At 8.00 p.m. Bodi Coffee Shop, Price: 15€
Birds of unknown joined their artistic forces in 2020 when Tibor Pernarčič joined the duo of Patricija Škof and Tilen Beigot. The trio, consisting of talented musicians who interweave guitar, saxophone, and voice, made its debut in the RTV Slovenia show Prva Vrsta in May 2020. Their June 2020 single was given an honorable placement on the Jazz 'ma mlade festival's compilation – Stereo Isolation, marking the start of their successful journey. The musicians have performed at numerous domestic and foreign events and festivals, including Jazz Festival Ljubljana, JazzWerkstatt Graz, Jazzinty, Jazz 'ma mlade, Zvončki in trobentice, and Festival Lent. In 2021, they were named finalists in the Radio Študent Club Marathon, and in 2022, they were selected as the Slovenian representatives in the Footprints Europe international project.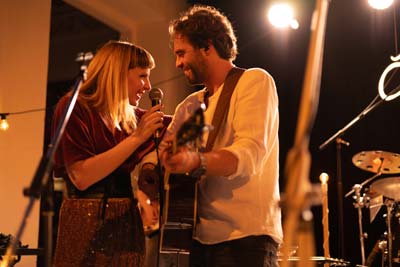 FED HORSES & ČEDAHUČI
At 8.00 p.m. Bodi Coffee Shop, Price: 15€
Two Slovenian indie music collectives, Fed Horses and Čedahuči, are coming together for a joint concert. They create music at the intersection of folk rock, Americana, indie, country, and pop, each maintaining their indigenous expression in their unique way. During their joint concerts, the musicians challenge each other playfully, taking turns playing songs from both bands and sharing the stories behind the lyrics and creation of their music.
Fed Horses, led by the talented singer Urša Mihevc, is a significant and refreshing addition to the Slovenian music scene. They are known for producing quality popular music with lyrics that carry weight. The general public became aware of them in 2018 at the Izštekanih 25 show, and they gained recognition with their Slovenian songs, particularly Spremembe and Ti ne poznaš konjev. The band presented the latter at EMA 2019, Slovenian song contest.
Čedahuči, who were given the title of leading Slovenian folksters by the music editors of RTV Slovenia, have been enriching the local music scene for about a decade with their unique songs and numerous concerts. Their albums have received favorable reviews from both music editors and audiences. They have collaborated and created music with established Slovenian musicians such as Rudi Bučar, Matevž Šalehar Hamo, Fed Horses, Severa Gjurin, Gal Gjurin, and others.