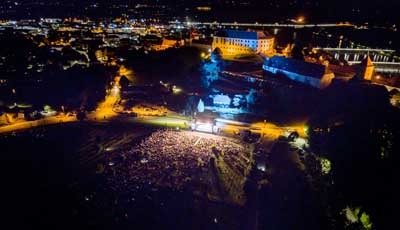 OPERA EVENING ON PANORAMA HILL
At 8.30 pm, Panorama Archaeological Park ,  Admission free
We'll be entering the 13th edition of our festival with an excellent pre-festival highlight: the Opera Evening on Panorama hill. This event is special not only due to its unique and magnificent venue, but also because it addresses both classical music connoisseurs as well as others with different musical inclination. The programme will include popular parts from famous operas which always enchant the audiencewith their timelessness and exceptionality, and listening to music under the stars is a promise of an unforgettable experience.
This evening of music from some of opera's most famous works will be performed by Opera SNG Maribor with a symphony orchestra, choir and soloists, and conducted by Simon Krečič.
Partner: City Municipality of Ptuj
Organisers : Arsana Festival and Opera SNG Maribor
Implementation assistance : Javne službe Ptuj, Talum, Vargasal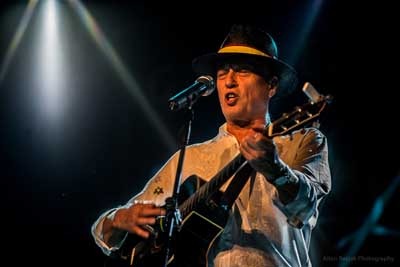 VLADO KRESLIN, VOX ARSANA and STRING ORCHESTRA WITH TRIO
At 8.30 pm, Courtyard of the Minorite Monastery, Price: 15 €, 20 €, 22 €
Performing: Vlado Kreslin – vocals, guitar, Vox Arsana: Barbara Grabar, Ana Delin, Samo Ivačič in Mladen Delin, Vox Arsana: Barbara Grabar, Ana Delin, Samo Ivačič in Mladen Delin, Anže Vrabec – piano / piano, Luka Gaiser – double bass, Bruno Domiter – ercussion, String orchestra / string orchestra: 1 st violins: Matija Krečič, Nina Pirc, Dejan Gregorič, Ana Mezgec, 2 nd violins: Uroš Bičanin, Ana Novak, Sandi Baitokova, Mojca Batič, violas: Klemen Bračko, Gea Pantner, Anuša Plesničar, cellos / cellos: : Zoran Bičanin, Ema Krečič
Especially for our festival, Vlado Kreslin, the internationally renowned vocal group Vox Arsana, and the string orchestra led by composer, arranger and violinist Matija Krečič have come together and prepared fresh orchestral arrangements of numerous legendary hits by the "gentleman with the black guitar". Vlado Kreslin , one of Slovenia's most important and popular authors and performers, caused a veritable revival of Slovenian folk and ethno music with his band Beltinška banda. Spreading the spirit of freedom and joie de vivre, he has been a mainstay of Slovenia's musical and cultural scene for over 40 years. His well-known hits will dress in the musical colours of ethno, chanson, classical music and polyphonic jazz in the magical ambience of the Minorite Monastery.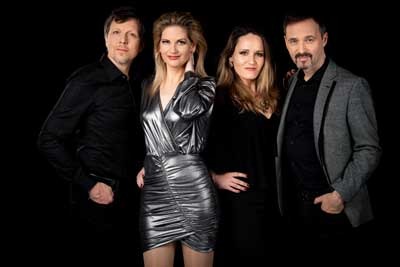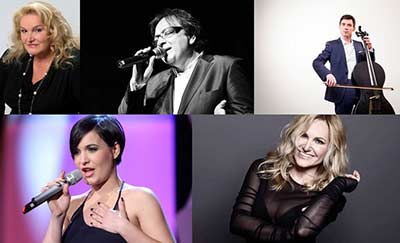 BB RTV SLO WITH SOLOISTS
At 9.00 pm, Courtyard of the Minorite Monastery, Price: 15 €, 20 €, 25 € 
Performing : Big Band RTV Slovenija, Soloistis: Elda Viler, Oto Pestner, Nuša Derenda, Nina Strnad, Tilen Artač
Conductor : Patrik Greblo
One of the oldest bands of its kind in Europe, the Big Band RTV Slovenija, will perform a part of their rich jazz and popular musical heritage at the gala concert of the Arsana Festival. Under the guidance of Patrik Greblo, excellent performers of all generations will lead us into a summer night imbued with Slovenian song and musical melancholy: Elda Viler, Oto Pestner, Nuša Derenda and Nina Strnad. Tilen Artač will be moderating the evening.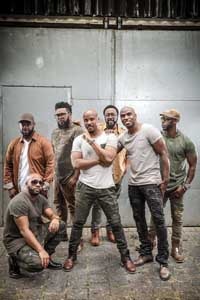 NATURALLY 7 (ZDA)
OPENING CEREMONY OF THE 13th ARSANA FESTIVAL
At 8.00 pm, Courtyard of the Minorite Monastery, Price: 25 €, 30 €, 35 €, 39 €
One of the world's most important vocal groups is returning to the city of millennia. Their live and studio music partnerships range from Coldplay, Quincy Jones, Herbie Hancock, Queen, Helena Fischer, and Diana Ross, to Michael Buble with whom they recorded no less than four duets. The kings of a cappella return to Ptuj with their distinct virtuoso style they call "VOCAL PLAY": the seven group members simulate the sound of drums, bass, guitar, brass instruments and keyboards using only their voices, creating amazing impressions of a full band and orchestra. We'll hear hits by Phil Collins and Coldplay as well as eternal classics by Antonín Dvořák, Paul McCartney, Simon & Garfunkel, Joni Mitchell, Sting, and Adele. Don't miss the biggest vocal explosion of the summer of 2021!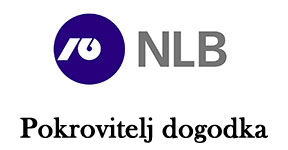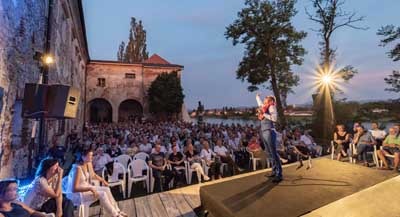 TADEJ TOŠ Stand-up
At 8:00 pm, Dominican Monastery, Price: 15 €
Tadej Toš, the ambassador of our festival, the city of Ptuj, and good will, has become a mainstay of the summer festival scene. After a year dominated by the state of emergency caused by the COVID-19 epidemic around the world, laughter, fun and socialising are key elements in the recovery and normalisation of society. In his shows, actor and stand-up comedian Tadej Toš mocks the seriousness of human reality, arguing that comedy is one of the ways to defend against the automation and senseless robotisation of modern life. Get ready for a show and a half!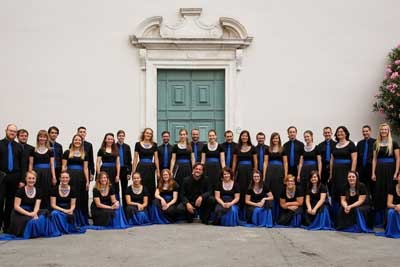 APZ UNIVERSITY OF PRIMORSKA ACADEMIC CHOIR & SWINGSTRINGS
At 8.30 pm, Courtyard of the Minorite Monastery, Price: 15 €
Performing: University of Primorska Academic Choir, Ambrož Čopi –conductor, Stringswings: Matija Krečič – violin, Marijan Dović – violin, guitar, Peter Ugrin – viola, Kristijan Krajnčan – cello, Blaž Celarec – percussion
The idea for this project originated with the artistic director of the choir Ambrož Čopi; the music represents a creative meeting of the jazz musician and composer Marijan Dović with the folk tradition of the Primorska region. The Swingstrings jazz string quartet adds freshness to the classical sound of the polyphonic choir with additional percussion, returning some of the original energy that folk musicians have always radiated. The main part of their repertoire consists of love songs, the melodies of which are reinterpreted in arrangements based on jazz harmony.
SABINA CVILAK, JANEZ DOVČ & GORAN KRMAC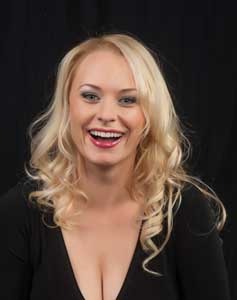 At 8.30 pm, Courtyard of the Minorite Monastery, Price: 18 €, 20 €
Performing: Sabina Cvilak – vocals, Janez Dovč – accordion , Goran Krmac – tuba
Internationally acclaimed soprano Sabina Cvilak is a world-class artist, soloist at SNG Maribor, recipient of the Prešeren Award and a musician who is very comfortable even outside the classical boundaries. The innovatively composed concert programme will include opera excerpts, stylistically interesting performances of Slovenian songs, ever-topical French and Spanish evergreens, as well as some surprises. She will be joined on stage by internationally renowned musicians Janez Dovč and Goran Krmac on accordion and tuba, respectively, who are broadening the soundscape of the repertoire and keeping it fresh.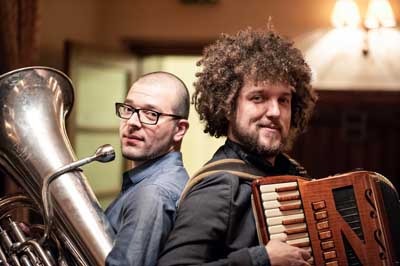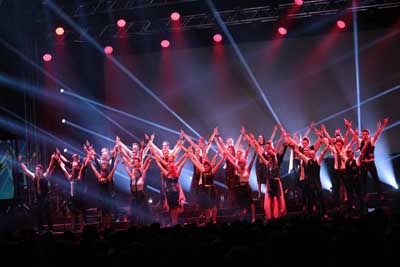 PERPETUUM JAZZILE
At 9.00 pm, Courtyard of the Minorite Monastery, Price: 25 €, 30 €, 35 €
The Perpetuum Jazzile vocal orchestra is known as one of the most spectacular vocal groups in the world thanks to their strong rhythms, rich harmonies and positive energy. Their videos on YouTube have garnered over 88 million views, and thanks to their exceptional creativity, have been ranked in several top 40 most favourited lists.
Their performances also include vocal percussion (beatboxing), an amazing set of percussion sounds and rhythms created with the mouth, as well as a visual representation of environmental phenomena using motion.
Their rich concert repertoire includes unique vocal arrangements of songs from world-famous artists such as ABBA, Toto, Michael Jackson, Queen, Earth, Wind & Fire, Bee Gees and others, as well as their own original arrangements of folk songs.