VID JAMNIK & URGENT DETERGENT (SLO, USA, CRO)
 AT 8.00 PM, HOTEL MITRA  5 €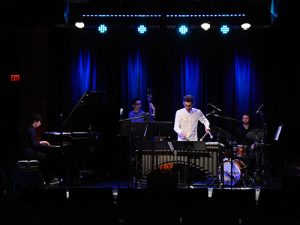 Performing: Vid Jamnik – vibrafon, Mátyás Bartha (HU) – piano, Vasilis Koutsonanos (GR) – base, Oleg Markov (UA) – drums
Urgent Detergent is an international quartet of vibraphonist Vid Jamnik, established in 2014 at Berkley College of Music in Boston, where their members met each other while studying. The band represented Berkley on a tour in France and recorded a compilation cd for the school publishing house Jazz Revelation Records, representing the best student compositions and bends. Urgent Detergent ranked into finals of EBU European Jazz Competition in the Netherlands despite switching members of the band . Urgent Detergent remains faithful to vibrafon-piano-base-drums instrumentation and playing original music.
VOLTURE FOREST (CRO/SLO)
 AT 7.00 PM, HOTEL MITRA    5 €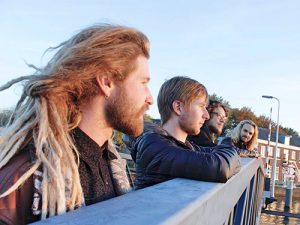 Performing: Kristoffer Vejslev – guitar, James Mclure – trumpet, Luka Benčič – Double bass, Love Ekenberg – drums
The double bass player Luka Benčič, is a student of jazz music at the academy in Amsterdam and with his international band is presenting the original project Volture Forest, bordering on the blissful and melancholy, the calm and restless, which resonates in the album Vulture Forest – a tribute to the forest, and a reference to inevitability of stressful life of this century. It consists of meditative guitar melody, in the companion of aggressive trumpet, double bass, and drums.
MARKO ČRNCEC TRIO (SLO, USA, ITA)
 AT 8.00 PM,  HOME OF CULTURE MUZIKAFE  8 €
Performing: Marko Črnčec – piano, Fender Rhodes. Myles Sloniker – double bass, Francesco Ciniglio – drums
Marko Črnčec is one of the most recognized contemporary musicians and Slovenian exports. Internationally, he is known as a phenomenal multi-instrumentalist, composer, arranger and producer, who works in several genres, especially jazz and popular music. He currently lives and works in New York. At Arsana festival Marko will present himself with his latest trio, in which he collaborates with outstanding musicians: American Myles Sloniker and Italian Francesco Ciniglio. Both of them are among the most invited jazz musicians of the New York jazz scene. They will present compositions under the pens of all three musicians. Come and experience New York's musical spirit!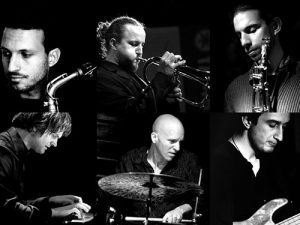 SHARP 6 (SLO)
 AT 8.30 PM, HOTEL MITRA  8 €
Performing: Lenart Krecic – saxophone, Tomaz Gajst – trumpet, Jaka Kopac – saxophone, Gregor Fticar – piano, Miha Koren – double base, Janez Gabrič – drums
Music of Sharp 6 combines elements of classical jazz, jazz-rock, funk, M-base and contemporary jazz. All the members of the group are involved as the authors of the music and repertoire, which contributes to their diversity of music, but at the same time maintain a distinctly common note. The group, who performs original music, stylishly and also accessible to everyone, even to audiences who are not listening to jazz regularly.
MAJA KEUC AMAYA – "TRIBUTE TO SOUL" (SLO)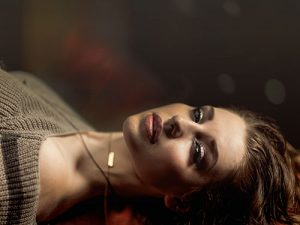 AT 8.00 PM, HOME OF CULTURE MUZIKAFE  10 €
Maja Keuc is a young soul singer well known in Slovenia by her performance at Slovenia's Got Talent 2010. A year later she represented Slovenia at the Eurovision Song Contest in Dusseldorf and reached the highest possible Slovenian place of all time. In cooperation with the group PAPIR she published her first album by the name Po Viharju (After the storm), and a year later her solo album Indigo. Last year she finished her studies of music in Rotterdam with excellence, and currently lives and works in the Scandinavian capital of music – Stockholm. In the Spring of 2017 she published her first international mini album Fairytales under her artistic name Amaya, in cooperation with the producer Orphee Noah. At the concert »Tribute to soul« Maja will be accompanied bu established musicians Miha Koretič (guitar), Dorian Granda (drums), and Jernej Kržič (base). The repertoire is a tribute to the most distinguished names of soul and blues music of the last 60 years, in combination with Maja's original music. Maja & Band promise you a night, full of good energy and music for the soul.
SOUNDS OF SLOVENIA (SLO)
 OB 20.00 URI, DOM KULTURE MUZIKAFE  10 €
Gregor Volk – vocal, guitars, harmonica
Janez Dovč – accordion, vocals, electronics
Goran Krmac – tube, stomp box
Top Slovenian musicians, who are well known as soloists and members of many Slovenian groups will present themselves in a very interesting combination: with their virtuosity and wit will present Slovenian folk music in contemporary style. The musicians developed a special feeling for a contrapunkt between different musical traditions and freedom of personal expression. In the end of the New Era its not only about Renaissance anymore, but about resonance of the space; not only soundness, but co-soundness, and not only toning, but tuning. As the Ambassadors of Slovenian cultural and natural diversity, with their interesting performance they perform at many festivals and events abroad (China, India, Great Britain, Israel, Ireland, Italy …).